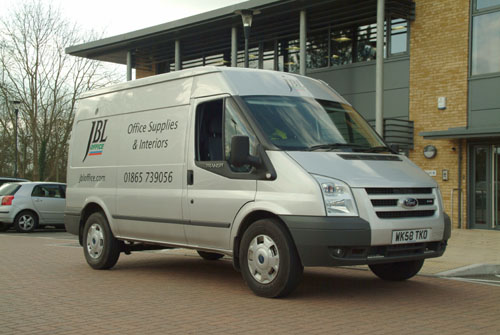 Home Deliveries: We currently have good stocks of ergonomic seating and smaller desks suitable for home office use, which we can deliver pre-assembled ready for use (in case of restricted access we can deliver furniture part-assembled or flat-packed) delivered to doorstep or pre-agreed outside location.
Message to existing account clients: We can arrange staff home office deliveries of work supplies including some food/drink/hygiene supplies, and help with set up and supply of office chairs and smaller size desks for effective home working of your staff.  We can offer remote DSE workplace assessments. If your main offices are still open on a restricted basis, we can arrange delivery outside the office door at pre-agreed times.  Please email sales@jbl.co.uk to arrange.
Message to new clients: We are happy to help and advise on fit-for-purpose work furniture and work supplies you may need in order to work as effectively as possible from home, and offer remote DSE work place assessments.  We have good stocks of high quality ergonomic office chairs and desks which we can doorstep deliver ready for use.  Please email us in the first instance with your requirements and we'll be happy to help if we can.